The College of Health Sciences (CHS) at Kwame Nkrumah University of Science and Technology (KNUST) successfully conducted its 10th Biennial Scientific Conference, centered around the theme "Promoting Healthcare and Wellbeing." This two-day event, held from September 27th to 28th, 2023, brought together a diverse audience of health professionals, policymakers, researchers, and non-governmental organizations (NGOs) in the healthcare sector.
In his opening address, Professor Christian Agyare, the Provost of the College of Health Sciences, highlighted the theme's alignment with Sustainable Development Goal Three (SDG 3). This goal focuses on ensuring good health and promoting well-being for individuals of all ages, a topic of utmost relevance in today's fast-paced world. He stressed the importance of striking a balance between work and personal life, placing a strong emphasis on regular exercise and a nutritious diet as essential factors in disease prevention and overall well-being.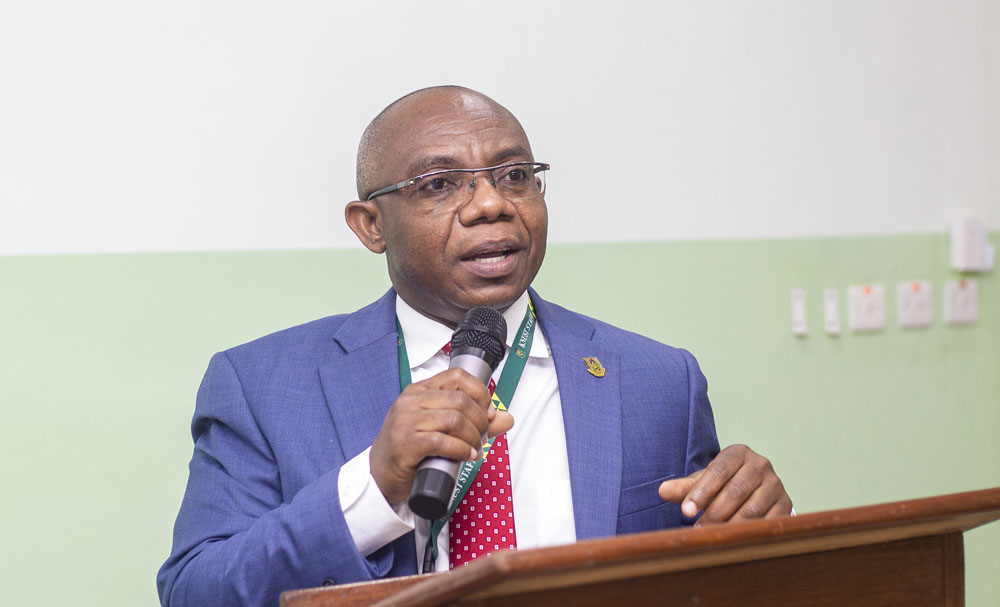 Dr. Emmanuel Tinkorang, the Ashanti Regional Director of the Ghana Health Service, delivered a keynote speech during the scientific conference, emphasizing government policies aimed at fostering healthy lives and well-being for all Ghanaian citizens. He reiterated that these policies draw inspiration from global health initiatives, including the United Nations Sustainable Development Goals (UN SDG) and the Africa Union (AU) Vision 2063.
Dr. Tinkorang discussed the improvements in the health and well-being of the Ghanaian population over the past decade, particularly in life expectancy. However, he acknowledged that progress had been slower than desired, citing challenges such as communicable diseases, maternal and perinatal health issues, and the rising incidence of non-communicable diseases.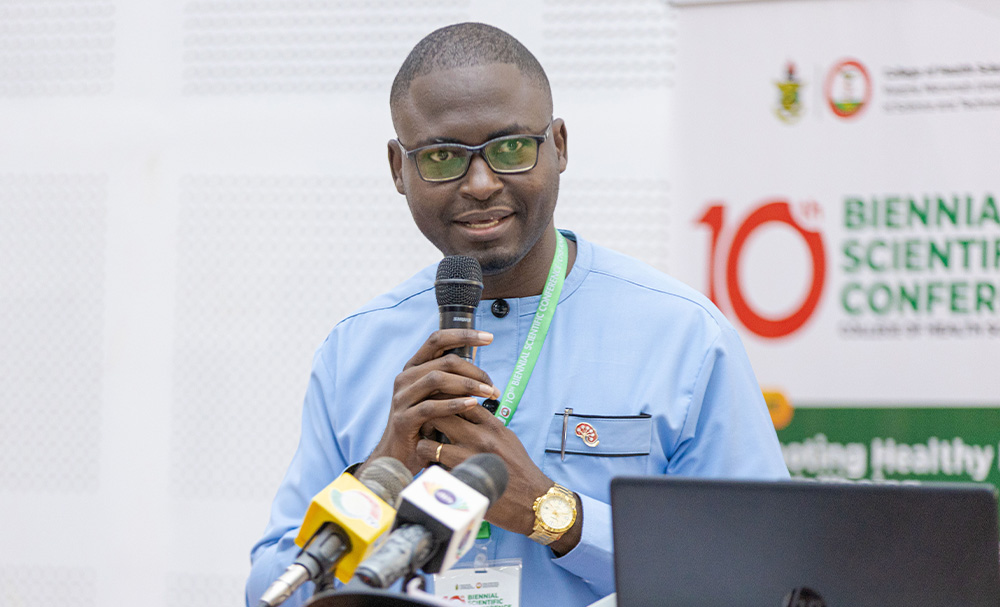 He also underscored the importance of promoting healthy lifestyles, enhancing access to clean water and sanitation, improving socio-economic status, and ensuring sustainable financing for health. Dr. Tinkorang highlighted several government acts, policies, and guidelines, such as the Public Health Act and the Mental Health Act, which contribute to the promotion of health and well-being.
Professor Ellis Owusu-Dabo, the Pro-Vice Chancellor, further emphasized the global drive to reduce risk factors associated with chronic non-communicable diseases. Many countries, including Ghana, have implemented health policies to encourage healthier lifestyles. However, he noted that the challenge lies in achieving and maintaining these healthy lifestyle behaviors.
The speech stressed the critical role of lifestyle choices in overall health and well-being, particularly concerning poor dietary habits, physical inactivity, smoking, and alcohol consumption. These behaviors contribute to the increasing prevalence of conditions such as obesity, cardiovascular diseases, hypertension, and diabetes, which are now among the leading causes of in-patient deaths in Ghana. The importance of mental health as a vital component of overall well-being was also emphasized.
Professor Ellis Owusu-Dabo encouraged individuals to promote and protect their health and that of those around them by making informed choices and raising awareness in their communities regarding the significance of good health and healthy lifestyles.
He concluded by reiterating KNUST's commitment to contributing to the realization of the Sustainable Development Goals and expressed confidence that the conference would heighten awareness about the importance of good health, inspiring attendees to become ambassadors for healthy living.