The Kwame Nkrumah University of Science and Technology (KNUST), Kumasi, has awarded its Research Fund of One Million, Four Hundred and Eighty Thousand, Three Hundred and Twenty-Five Ghana Cedis (GH₵1,480,325) to Forty (40) Academic staff of the University. A brief presentation of the grants was held at the Council Chamber of University on 11th October 2023.
The KNUST Research Fund (KReF) provides internal source of funding to support KNUST staff to conduct innovative research projects that address specific developmental challenges in Ghana and beyond. It also seeks to promote innovative and impactful research through inter/multi/transdisciplinary research collaborations.
The Director of Office of Grants and Research (OGR), Professor Philip Antwi-Agyei was pleased to announce that the OGR received a total of eighty-five (85) applications from Senior Members across the Six Colleges of the University. Following an initial screening, eighty-two (82) applications were identified as eligible for further review. Subsequently, the KReF Scientific Review Committee conducted a thorough peer review process and evaluation of the shortlisted applications. After rigorous evaluation, the OGR Advisory Board granted approval to forty (40) out of the eighty-two (82)  eligible applications. The successful applications included thirteen (13) Seed Grants and twenty-seven (27) Multi Grants.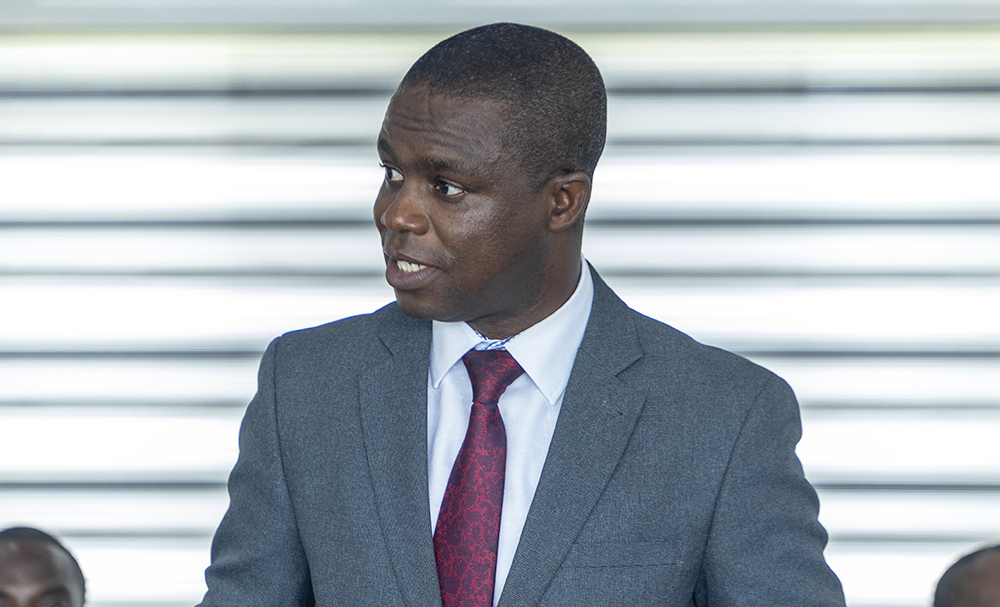 Professor Antwi-Agyei stressed that there have been some major changes to the KReF Awards, which have been approved by the OGR Advisory Board. He indicated that KReF now focuses more on early to mid-career researchers and females; the disbursement process has been moved to the Main Administration instead of the Colleges to enhance standardisation and effective monitoring of the awards and has revised the disbursement structure from a two-tier (50%-50%) to a three-tier (50%-40%-10%).
He commended the unflinching support of University Management in championing the research intensiveness agenda of the University and the OGR Advisory Board and the Scientific Review Committee for their meticulous evaluation and selection of awardees.
He further appreciated the KReF Reviewers for demonstrating a high sense of professionalism and integrity in reviewing applications. He was also grateful to the Office of Grants and Research staff for championing the research-intensive agenda of the University.
The multi grant awardees were; Dr. Kingsley Badu, Theoretical and Applied Biology; Dr. Naana Ayiwa Wireko Brobby, Child Health; Dr. (Mrs). Vivian Paintsil, Child Health; Dr. Kate Takyi, Computer Science; Dr. (Mrs). Miriam Appiah-Brempong, Civil Engineering, Dr. (Mrs.) Mavis Osei, Educational Innovations in Science and Technology; Dr. Frank Baffour-Ata, Environmental Science; Dr. Musa Ibrahim, Centre for Cultural and African Studies; Dr. (Mrs). Vivian Etsiapa Boamah, Pharmaceutics; Professor Charles Kodia Kwoseh, Crop and Soil Science; Professor. Joseph Oppong Akowuah, Agricultural and Biosystems Engineering; Dr. Junias Adusei-Gyamfi, Environmental Science, Professor (Mrs). Linda Ahenkorah Fondjo Molecular Medicine, Dr. Amma Aboagyewa Larbi, Biochemistry and Biotechnology, Dr. Eric Amoah Asante, Agricultural and Biosystems Engineering, Dr. Michael Nii Addy, Construction Technology and Management, Dr. (Mrs). Lilian Antwi Boateng, Medical Diagnostics, Dr. Hannah Vivian Osei, Human Resource and Organisational Development; Dr. Gershon Amenuvor, Chemistry; Mr. Jack Banahene Osei, Civil Engineering; Dr. Aaron Opoku Antwi, Pharmacology; Professor Kwadwo Ofori-Dua, Sociology and Social Work; Dr. Michael Baah Mensah, Chemistry; Dr. Samuel Nkansah Darko, Molecular Medicine; Professor Bright Kwakye- Awuah, Physics, Dr. David Azanu, Environmental Science; and Professor Lawrence Darkwah, Chemical Engineering.
The seed grant awardees were; Mr. Collins Atta Poku, Nursing; Dr. Marina Tandoh Aferiba, Biochemistry and Biotechnology, Dr. Francisca Adoma Acheampong; Telecommunications Engineering, Mr. Timothy Pritchard Debrah, Nursing; Mr. Caleb Adams, Physiotherapy and Sports Science; Mrs. Abigael Omowumi Emikpe, Nursing; Dr. Eric Owusu Mensah, Food Science and Technology, Dr. Martina Francisca Baidoo, Chemical Engineering; Dr. Obed Nii Broohm, Language and Communication Sciences, Dr. Eric Kwame Anokye Asare, Materials Engineering; Dr. Emmanuel Ahene, Computer Science, Mr. Seth Agyei Domfeh, Biochemistry and Biotechnology and Dr. Joseph Abu-Sakyi, University Hospital.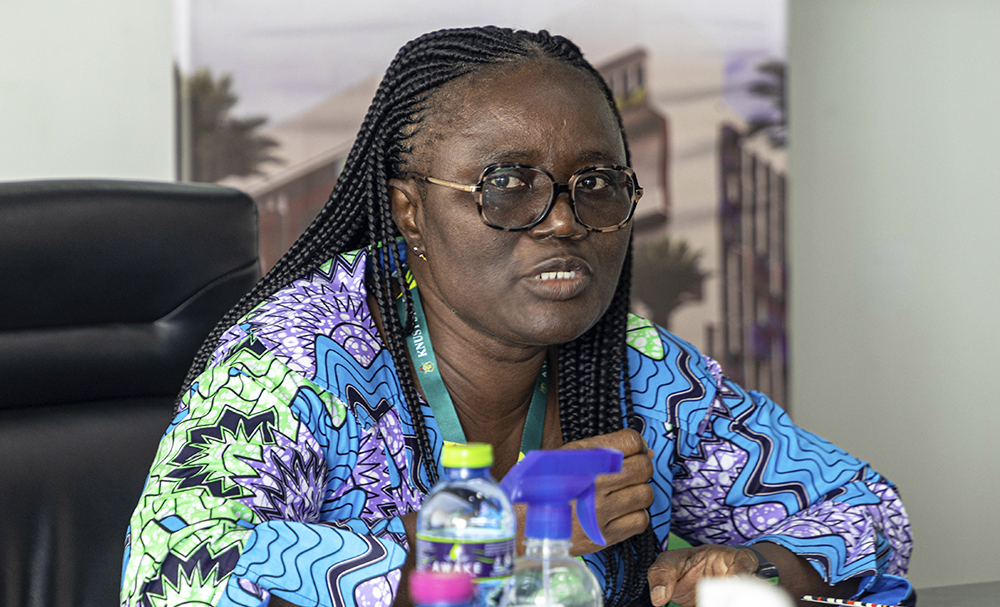 Professor (Mrs.) Rita Akosua Dickson, the Vice-Chancellor, extended her congratulations to the awardees and underscored the University's commitment to research that advances scientific and technological knowledge. She emphasised the University's dedication to providing support for research that addresses real-world societal challenges, hence, the introduction of KReF to achieve such objective.