In an effort to further elevate the quality of education at the Kwame Nkrumah University of Science and Technology (KNUST), Kumasi, the Quality Assurance and Planning Office (QAPO) organised a 2-Day Training Workshop on the course outline template implementation. The workshop, held on 26th and 27th September, 2023, at the Gardiner Conference Room, brought together esteemed faculty members, including Provosts, Deans, and Heads of Departments (HoDs).
Welcoming the participants to the workshop, the Dean of QAPO, Professor Jerry John Kponyo, revealed that the purpose of the workshop was to facilitate the seamless implementation of a standard course outline template to enhance quality education. He stated the importance of ensuring standardisation as a university and stressed the need to train participants to become trainers in their respective colleges to apply the template to aid their teaching. He urged participants to share the knowledge gained from the workshop with their faculty members.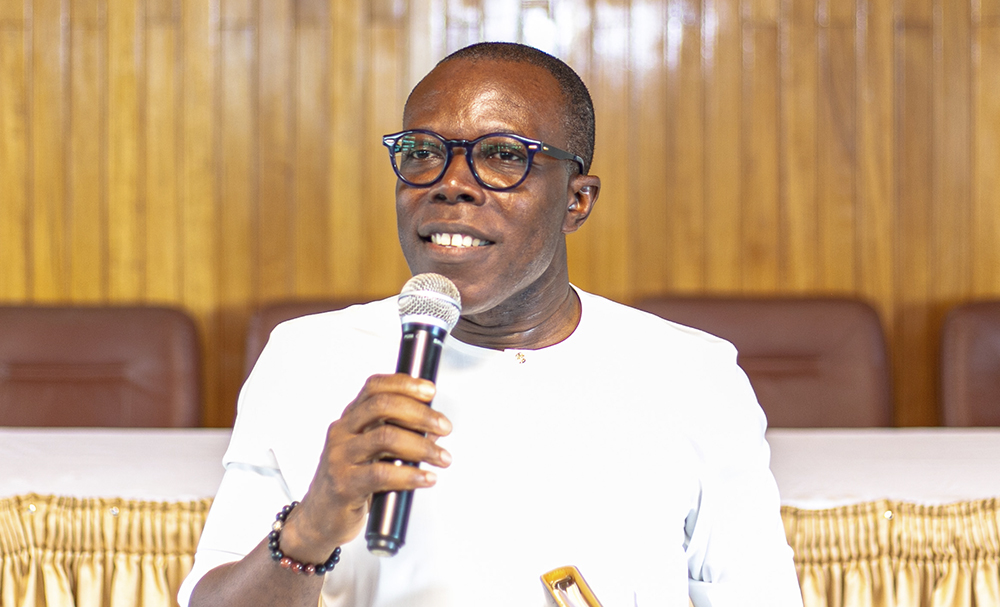 In his address, Professor Ellis Owusu-Dabo, the Pro Vice-Chancellor, elaborated on the need for the University to maintain standards as the number one destination in terms of quality education by implementing a standard course outline structure. He added that as the university continues to demonstrate its commitment to leadership and excellence in the higher education landscape, there is a need to ensure that the course outline template has been introduced, standardised, and deepened, aiding the teaching and learning process. He further explained programme accreditation process is continuous, and in terms of not having issues with accreditation, there is the need to have a standard course outline template. He urged lecturers to embrace innovative teaching and learning and use technology and tools available to ensure quality teaching to produce graduates who are problem solvers and fit for society.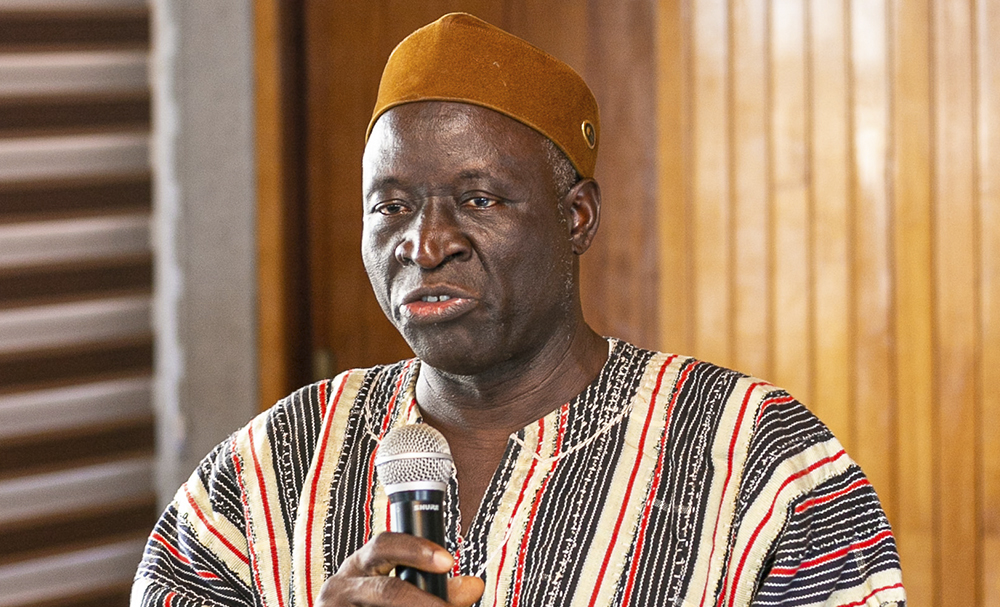 Professor Imoro Braimah, a professor at the Department of Planning, disclosed the rationale for course outline implementation under which he tackled student-centred teaching excellence. He made known to the faculty members that a well-planned course outline can help implement good education for students. He also mentioned that faculty members should consider making use of the course outline template for their respective courses as it would improve the curriculum.
Dr. Paul Kwadwo Addo, Deputy Registrar at the Directorate of Student Affairs, also took the participants through the rationale for implementing the course outline template for institutional ranking. He noted that experts who access and evaluate institutions have several criteria they look out for and have now incorporated the student-teacher evaluation system to allow students to evaluate the course and teaching style of their lecturers. He therefore encouraged faculty members to not only focus on research but also give utmost importance to their mode of teaching. He further urged them to support the course outline template initiative by QAPO to ensure standardisation and quality education.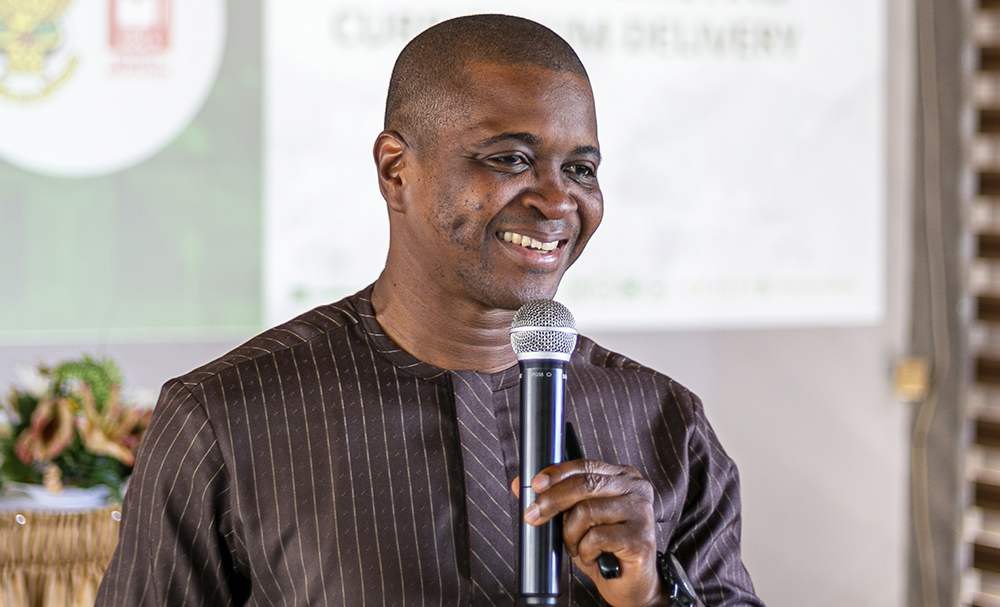 The Dean of the Faculty of Education, Professor Winston Abroampa re-emphasised KNUST's achievement as the best university in quality education delivery globally and said that this achievement is predicated on certain indicators for which teaching and learning are one. He stated how delivering a course outline template can aid faculty members in developing their curriculum. According to him, a survey conducted showed that some course outline given to students do not provide adequate guidance, and some aspects of course outline are inconsistent and misaligned objectives or assessment. He added that the aspects of a course outline template should include a course description, course learning outcomes, and assessment policy, among others.
Professor Abroampa elaborated on some relevance of the course outline template, which entails accountability, and transparency, aids understanding and clarity of course expectations as well as helps students manage workload and prioritise their tasks accordingly.