The 2022/23 Students' Representative Council (SRC) of Kwame Nkrumah University of Science and Technology (KNUST), Kumasi, has made a significant contribution of Two Hundred and Five Thousand Ghana Cedis (GH₵205,000) to support student entrepreneurs through the "Think It, Fund It" initiative. This noble gesture aligns with the Vice-Chancellor's vision of encouraging entrepreneurship among students.
The President of the 2022/23 Student Representative Council (SRC), Mr. Frank Owusu, conveyed that the "Think It, Fund It" initiative represents a strategic endeavour orchestrated by the SRC Executive Team. The primary objective of this initiative is to foster the development of budding entrepreneurs during their academic journey, with a view to mitigate the issue of graduate unemployment among graduates. Mr. Owusu articulated that a dedicated Selection Committee was established both at the College and university-wide levels to meticulously assess and choose qualified applicants.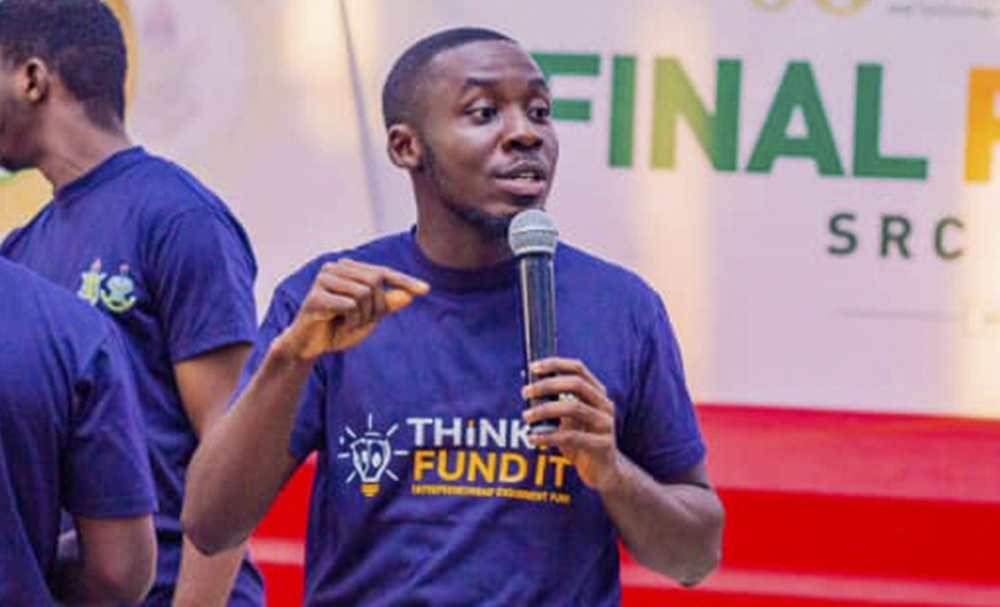 According to the SRC President, the Selection Committee's conscientious and rigorous effort ultimately culminated in the compilation of a final list of beneficiaries, deemed deserving of financial support to kickstart their entrepreneurial endeavours. "The allocation of funds to these aspiring entrepreneurs serve as a noteworthy manifestation of the KNUST SRC's unwavering commitment to nurturing and supporting the ambitions of future business leaders. The investment signifies the SRC's dedication to the growth and development of young talent, reinforcing its pivotal role in shaping the future of the student body and, indeed, the nation's entrepreneurial landscape," he said.
Mr. Owusu stated that the beneficiaries of the initiative represent a dynamic and diverse cohort of students who stand ready to make significant impact across industries with their ambitious entrepreneurial goals.
The pioneer ventures that garnered the "Think It, Fund It" initiative's support include:
"O'livia App" by Ampadu Michael Gyamfi: This groundbreaking digital solution is geared towards alleviating the burden on medical professionals and pharmacists, simultaneously improving accessibility to essential medications.
"Dielle" by Deborah Jessica Oppong: Committed to excellence, this venture is dedicated to the creation and distribution of premium hair care products that adhere to the highest standards of quality.
"Atlabs" by Acquah Andrews: A tech-driven enterprise with a steadfast commitment to devising cutting-edge solutions that tackle various challenges within our communities.
"Dapper Deft" by Dzakpasu Joseph Elikplim: This fashion-forward brand seamlessly marries contemporary fashion trends with eco-friendly materials and ethical manufacturing practices, all the while striving to reduce the ecological footprint of the fashion industry.
"ProFeeds Ghana" by Clement Akornor: In response to the pressing issue of food waste, this venture is pioneering the transformation of waste into premium chicken and fish feed, thereby contributing to affordable and sustainable farming practices in Ghana.
"Joy Beauty Lounge" by Joyce Mensah: Specialising in wig making, styling, installation, revamping, braiding, and nail fixing, catering to the beauty needs of individuals.
"Eco-Plas Energy" by Emmanuel Nimoh: An innovative response to plastic waste pollution, recycling plastics into fuels such as petrol, diesel, and gas, simultaneously promoting numerous Sustainable Development Goals (SDGs) and creating employment opportunities.
"Kobo Deals & Supplies" by Robert Osei Bonsu Snr: Focusing on pioneering hygiene and wellness products with an emphasis on sustainability and premium quality for health-conscious consumers.
"Naturecare Sanitary Pad" by Greatness Akomea: Committed to producing affordable and accessible sanitary pads using banana fibres, contributing to menstrual hygiene solutions.
"Kobaz Farms" by Sylvester Kob: Geared towards farming, processing, and extracting groundnut oil, groundnut paste, and other groundnut products.
"iSolar" by Victus Amanie-Adjei: Harnessing renewable energy to power a solar-driven irrigation system to promote sustainable farming practices.
"Combell Bella" by Comfort Awuah: Aiming to manufacture hair growth products specifically designed for African women's hair texture, reducing the importation of hair care products, and promoting quality and affordable made-in-Ghana products while addressing the issue of 'alopecia' in the beauty industry.
"AmiShea" by Mumuni Amina: Adding value to Shea Nuts through women's engagement in Northern Ghana, producing various shea butter soap products.
"McHan Organics" by Hannah Appiah: An agro-waste recycling company specialising in transforming cocoa pods into cocoa potash and organic cosmetic products like soaps and shower gel, all while empowering communities through entrepreneurship and employment.
"ISBEN" by Bernice Afi Agbanyo: Extracting oil from dry coconuts to produce soaps, body cream, and shower gel.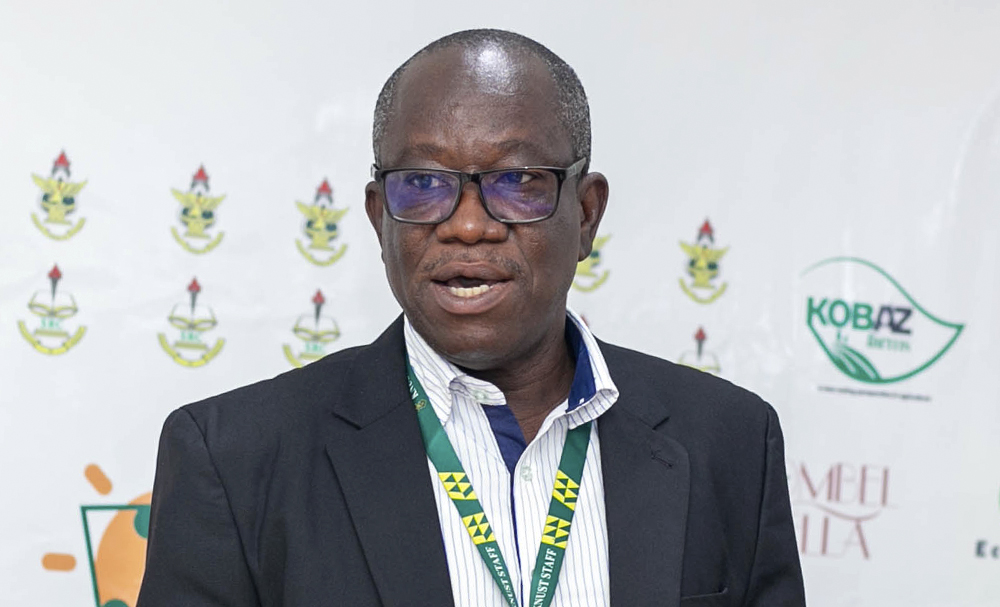 The Director of the Directorate of Students Affairs (DoSA), Professor Wilson A. Agyare, congratulated the beneficiaries and stated that the University Management is proud to support their endeavours and eagerly anticipate the transformative changes they will bring in their respective communities.
The students expressed their heartfelt appreciation to the SRC executives for the kind and forward-thinking initiative, promising to utilise the funds for their intended entrepreneurial endeavours.