Dr. Linda Batsa Debrah, a Senior Lecturer in Medical Parasitology at the Department of Clinical Microbiology, School of Medicine and Dentistry, KNUST Kumasi was adjudged the Best Mid-Career Researcher at the 2023 KNUST Research Excellence Awards on the 2nd of June, 2023.
She obtained her BSc. (Hons) degree in Biological Science in 2001 and M'Phil in Clinical Microbiology in 2006. In 2008, Dr. Linda Debrah got a sponsorship from German Research Foundation (DFG) to do her PhD at the Laboratory of Prof. Achim Hoerauf at the Institute of Immunology Microbiology and Parasitology at Bonn University in Germany and KNUST.
She has risen through the ranks through the position of assistant researcher, researcher and now a research fellow. She has been the coordinator of filariasis projects at KCCR since 2011 and is currently the Co-Principal investigator of a multi-country project (TAKeOFF) sponsored by the German Federal Ministry of Education and Research (BMBF).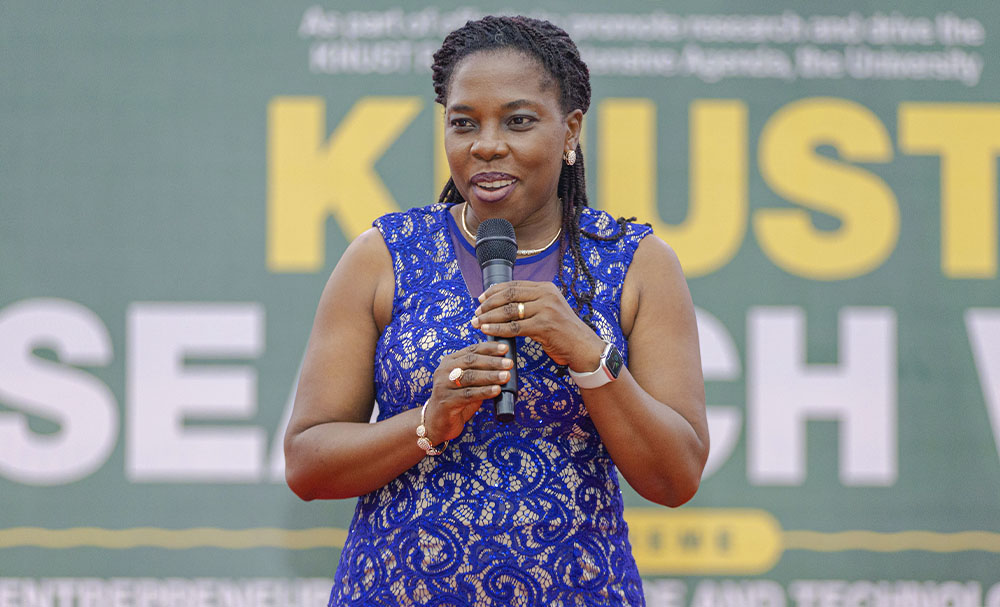 She works on Neglected Tropical Diseases with Filariasis as her area of interest. Finding a cure for filariasis and elucidating the genetic basis of Lymphatic filariasis is one of the cornerstones of her research work. In addition, Dr. Linda Debrah conducts research on other Neglected Tropical Diseases (NTDs) such as Buruli Ulcer disease and Intestinal helminths as well as Tuberculosis trying to find the effect of coinfection of these diseases on filariasis. She has a number of ongoing research activities sponsored by the German Ministry of Education and Research (BMBF), and the German Research Foundation (DFG) among others. She has over 30 publications to her credit.
The Management and entire Staff of the College of Health Sciences congratulates Dr. (Mrs.) Linda Batsa Debrah for such a remarkable achievement.