Kwame Nkrumah University of Science and Technology (KNUST) has held an interactive engagement with affiliated Ministry of Health Training Institutions to discuss issues on new top-up programmes and other matters affecting the Health training institutions on the 14th of August 2023 at the College of Health Sciences Board Room.
Chairing the meeting, Professor Christian Agyare, the Provost of the College of Health Sciences welcomed all the representatives of the various Health Training institutions and commended them for their immense contribution to making KNUST the number one globally in terms of quality education. Professor Agyare, in his remarks, added that the KNUST Department of Nursing has been elevated to the School of Nursing and will be fully operational from the 1st of November, 2023. He also indicated that KNUST is ready to roll out the new top-up programmes in Nursing and Midwifery.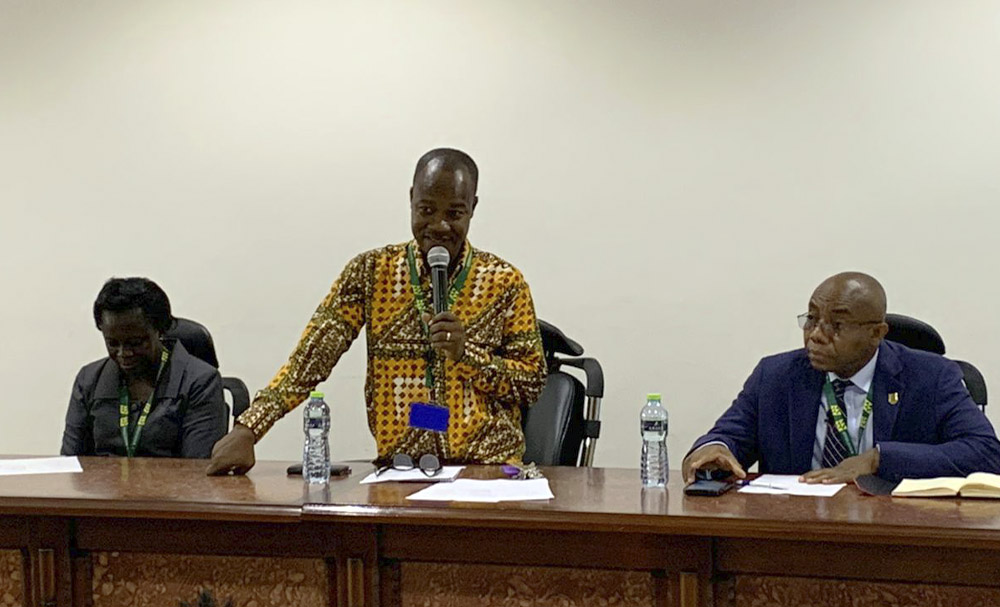 The Chairman of the Steering Committee, Professor Samuel Asare-Nkansah stated that the Committee will monitor the progress of the new programmes and provide feedback for continuous improvement and quality education.  The Steering Committee was instituted in 2020 to help improve the affiliation of the health training institutions to KNUST.
Some of the notable issues raised during the interactive meeting were; the accreditation of the new top-up programmes and proposed fees for the new academic year.