The Responsible AI Lab (RAIL), in partnership with the Department of Telecommunication Engineering, KNUST and JP Morgan Chase & Co's AI Research Team, held a technical workshop on AI research initiatives in Africa on Monday, 4 September 2023, at the RWESCK Auditorium. The workshop sought to build interaction between AI experts in KNUST and the AI research team from JP Morgan Chase & Co. to explore possible collaborative research in AI in Finance.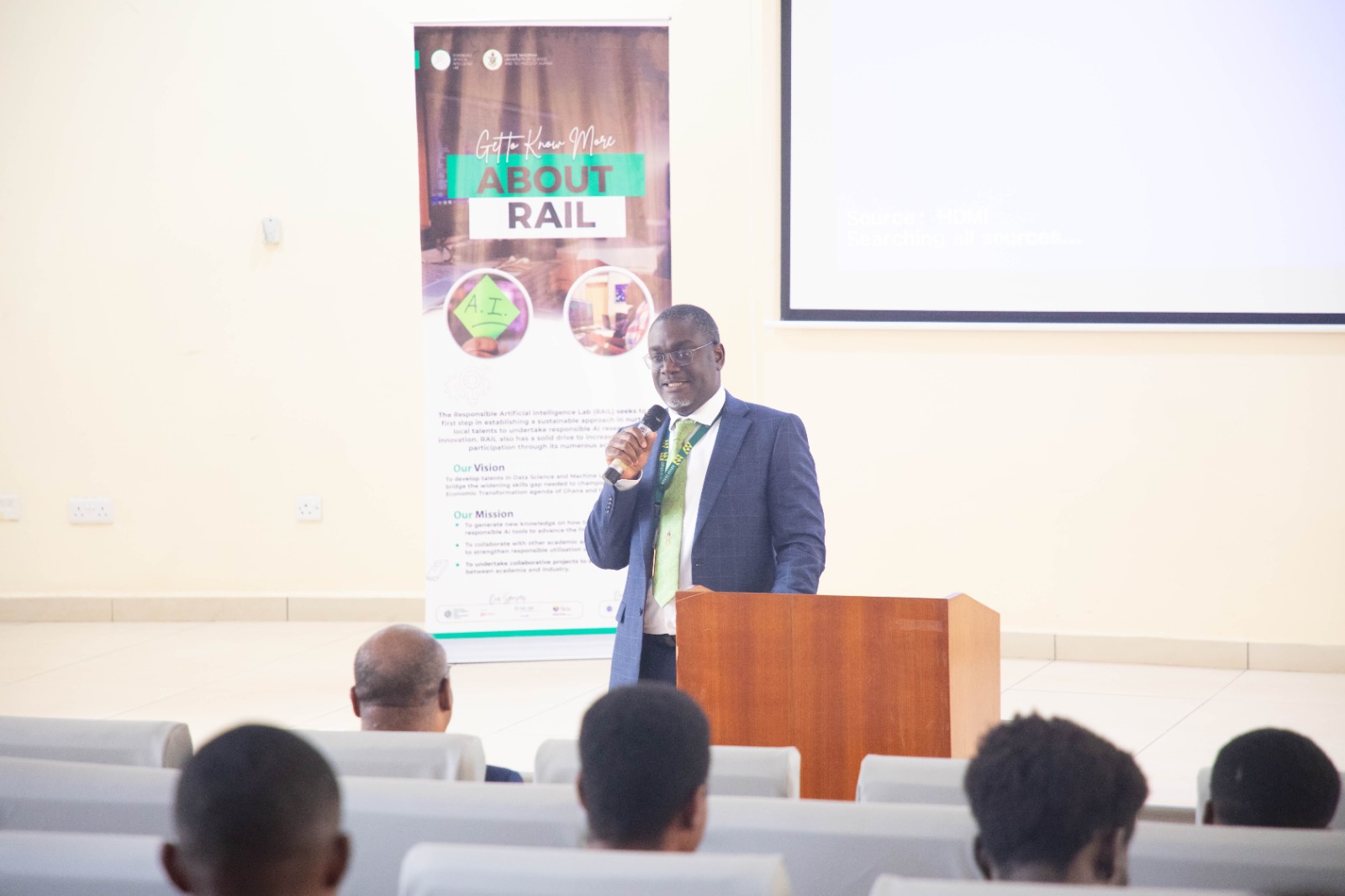 In his welcome address, Prof. Kwabena Biritwum Nyarko, Provost of the KNUST College of Engineering, said that the College is mandated to train students to be ready and fit for industry and also collaborate with industry in solving real-life problems in making the world a better place. He expressed his excitement to have JP Morgan Chase & Co's AI team present to work with AI brains in the College.
He asserted that RAIL has thematic areas focused on AI in health, AI in Agriculture and AI in energy but none on AI in Finance. "I hope that, after the technical workshop, a lot more research will be done in finance. AI could improve customer satisfaction, decision-making, financial planning, and regulatory compliance. KNUST and JP Morgan can work together to increase the number of research in AI in Finance", he stated.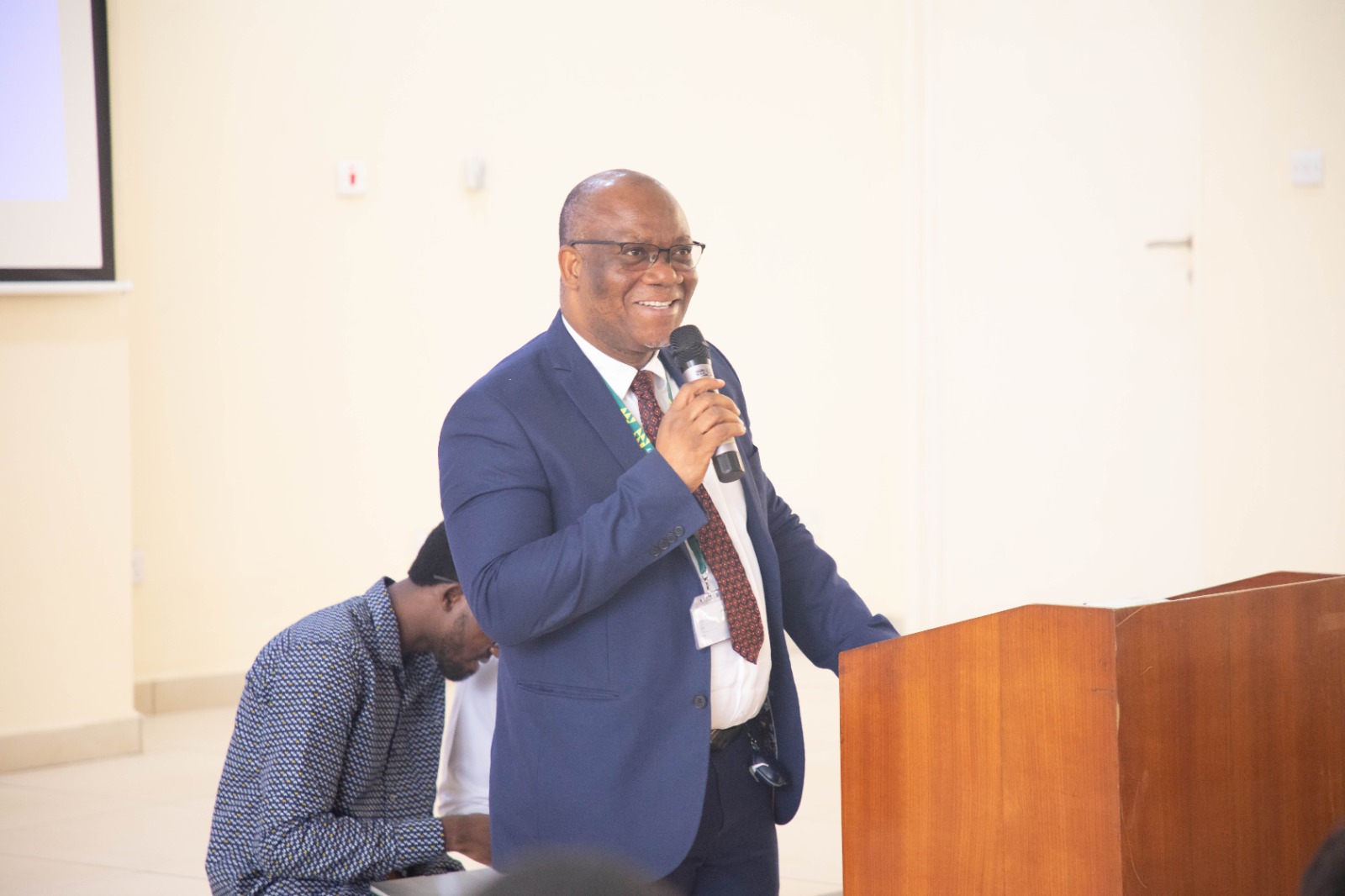 In his remarks, Prof. Jerry John Kponyo, PI and Scientific Director, RAIL, said the College of Engineering is responsible for ensuring that graduates are at the forefront of the fourth industrial revolution.
"The College, through the Faculty of Electrical and Computer Engineering, is actively engaged in research in AI, Internet of Things (IoT), Blockchain, Cybersecurity, Computational Intelligence, and Sensing Technologies. We recognise that collaborating with key institutions globally is a major step to increasing impact. RAIL is a significant step towards building capacity for the responsible use of AI in key sectors of the economy, and we hope that, with JP Morgan on board, we can do something in AI in finance," he disclosed.
He welcomed the opportunity to collaborate with the AI research group at JP Morgan to advance the frontiers of AI research in Africa.